Small businesses are the backbone of the local economy. They help to create local jobs and keep money inside the community to support the neighborhood. Data shows that 98% of the businesses in Canada are small businesses and despite the Covid19 challenges around 2 million people started a business during the pandemic, Mint & Co gifting being one of them.
How To Support Local Small Businesses?
1-Share the information about local small businesses on social media.
2-Provide positive reviews at online platforms like google or yelp.
3-Make purchases from small businesses.
4-Offer help and be kind.
5-Encourage others to shop local when possible.
The Story
Earlier this year we had a proud moment of appreciation by Canada's Prime Minister, Justin Trudeau. We received an urgent gift box order for a high-profile government figure and his family, well we never imagined that it would be the Prime Minister. Our idea was to design this gift by displaying the creativity of fellow Canadian small businesses and using their products to build the gift box.  We feel very proud and excited that we managed to showcase, including Mint & Co, eight small businesses with our custom gift box most of them being women-owned businesses.
Products
The gift consisted of high-quality items sourced from local small businesses
1-A luxury handmade Turkish towel from Pokoloko,
2-Premium soy wax candle from a local business Aria Home Decor.
3-Canadian staple organic maple syrup from Quebec.
4-Raw infused honey by Chandler Honey.
5-Natural handmade soap bar made locally all the way from Yukon!
The items were carefully wrapped inside a handmade wooden keepsake gift box sourced from a local women-owned business Brittney Boxes, and our custom wax seal made by Artisaire from B.C.
Supporting Local
Seeing our gift box in the hands of the Prime Minister was extremely overwhelming. We tried our best and hopefully succeeded in playing our part in supporting and showcasing other small businesses through one of our gift boxes orders.
It's not always easy to build a competitive business. Supporting small businesses means we are supporting someone's big dreams. We started Mint & Co with a vision to provide corporate gifting solutions to big businesses by introducing high-quality artisan products sourced from small makers.
For us supporting local businesses is always the right choice for future communities.
How can we support the local small businesses in the pandemic to keep them from closing their doors forever?
Gift That Gives Back
Our team at Mint & Co can deliver meaningful corporate gifts by sourcing items from businesses that support your values. Sustainable products from women or BIPOC owned businesses or products from businesses that give back to charity or support good causes.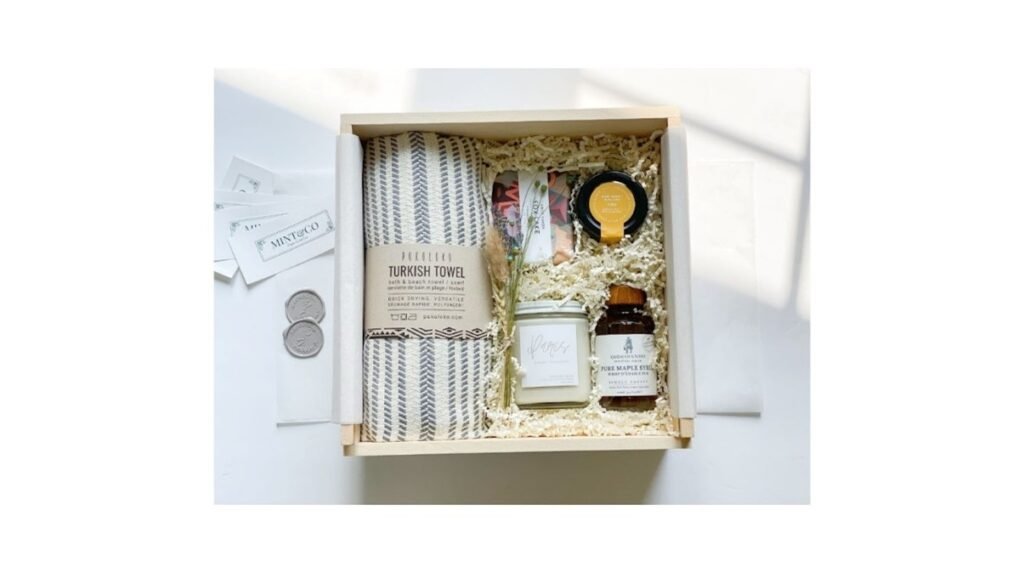 Fill out our contact us form or email us with your ideas. We would love to work on your next corporate gifting project!